Summary:The carbon fiber sandwich composite material is composed of ...
The carbon fiber sandwich composite material is composed of three parts. The outermost layer is the skin, which is made of high-strength and high-modulus carbon fiber material. The middle is the sandwich material. The sandwich material generally has two types of foam and honeycomb, which can provide Adequate section support. The carbon fiber sandwich composite material itself can be used as a structural part, or it can be composed of structural parts, with light weight and high strength. It has the advantages of good durability, strong plasticity and good insulation performance.
In the sandwich structure, the honeycomb sandwich material has a lighter weight and a higher compression modulus. It is favored by aircraft manufacturers and is a sandwich material widely used in various lightweight structures. For example, up to 46% of the surface of the Boeing 757/767 aircraft is a honeycomb sandwich structure. However, researchers have found that when the honeycomb sandwich structure has cracks and voids during use, water and water vapor can relatively easily enter the interior of the honeycomb core layer, and the maintenance cost is relatively high.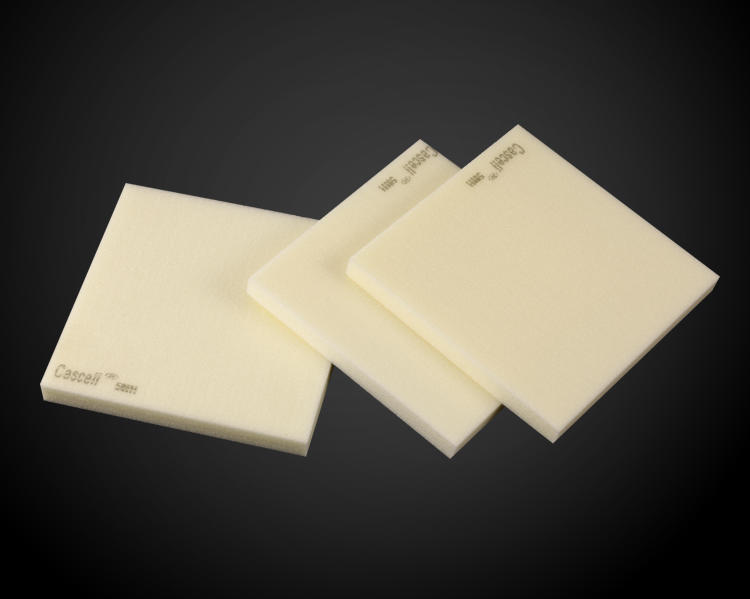 Polymethacrylimide (PMI) foam is light in weight and high in hardness. With methacrylic acid (MAA) and methacrylic acid (MAA) and methacrylonitrile (MAN) copolymer as a collective, its chemical properties are stable, high heat distortion temperature and excellent mechanical properties, it is the first choice for high-performance composite sandwich structure Core material. PMI foam is well compatible with various resin systems and can be firmly bonded with thermosetting resin adhesives. Completely closed cells, high heat distortion temperature, good heat resistance, PMI foam isotropic and high specific strength, easy to machine and cut.
In aerospace applications, the foam core material used in carbon fiber composite sandwich structures is mostly PMI. In addition, in rail transportation, sandwich structures are usually used in vehicle manufacturing to reduce energy consumption of automobiles. Carbon fiber composite sandwich structures used in aerospace and rail transit fields face dangerous situations such as high-speed impact while reducing weight. The local collapse caused by high-speed collisions between objects destroys the overall configuration of the sandwich structure. The use of carbon fiber PMI composite materials can not only achieve light weight, but also withstand impact and other conditions.
Carbon fiber PMI foam sandwich panels have a 100% closed-cell structure and are isotropic. Compared with carbon fiber honeycomb panels, they have better bending strength and can significantly improve the ultimate bearing capacity of structural parts. It adopts surface contact and has good compression creep ability. The carbon fiber reinforced composite material as the skin can better restrain the lateral deformation of the core material, thereby significantly improving the strength and stiffness of the component, and enabling the two materials to give full play to their respective advantages.