Summary:The marine industry is constantly seeking innovative materia...
The marine industry is constantly seeking innovative materials to enhance vessel efficiency, performance, and safety. In recent years, PMI (Polymer Matrix Composite) foam has gained significant attention as a versatile material with various applications in the marine sector. This article explores the utilization of PMI foam in the marine industry, focusing on its ability to improve vessel efficiency, structural integrity, buoyancy, and overall performance.
Lightweight Construction:PMI foam is renowned for its exceptional strength-to-weight ratio, making it an ideal choice for lightweight construction in the marine industry. By replacing traditional materials with PMI foam, vessel weight can be significantly reduced without compromising structural integrity. The lightweight nature of PMI foam leads to improved fuel efficiency, reduced emissions, and increased payload capacity. Vessels constructed using PMI foam experience enhanced maneuverability and better overall performance on the water.
Structural Integrity and Impact Resistance:The marine environment subjects vessels to various forces, including waves, impacts, and vibrations. PMI foam offers exceptional structural integrity and impact resistance, providing added protection and durability to marine vessels. The foam's closed-cell structure and high compressive strength enable it to absorb and distribute impact energy, minimizing damage and improving overall safety. By incorporating PMI foam in critical areas of vessel construction, such as hulls, decks, and bulkheads, marine manufacturers can enhance structural integrity and ensure the longevity of their vessels.
Buoyancy and Flotation:Buoyancy is a crucial factor in marine vessel design, particularly for applications such as boats, yachts, and floating structures. PMI foam's inherent buoyancy and flotation properties make it an ideal material for providing support and stability. The foam's closed-cell structure prevents water absorption, ensuring long-term buoyancy without compromising its structural integrity. By incorporating PMI foam in hulls and other buoyancy components, marine vessels can achieve optimal floatation characteristics, enhancing stability and safety on the water.
Sound and Vibration Dampening:Noise and vibrations are common challenges in marine environments, affecting both the crew's comfort and the vessel's performance. PMI foam offers excellent sound and vibration dampening properties, reducing noise transmission and minimizing vibration levels. By incorporating PMI foam in the vessel's construction, unwanted noise can be significantly reduced, creating a quieter and more comfortable onboard environment. Moreover, vibration dampening properties contribute to smoother operation, increased crew productivity, and reduced wear and tear on critical components.
Thermal Insulation and Fire Resistance:
PMI foam
exhibits excellent thermal insulation properties, making it valuable in marine applications that require temperature control. The foam's closed-cell structure acts as a barrier to heat transfer, reducing energy consumption and ensuring a more comfortable interior environment. Additionally, PMI foam possesses inherent fire-resistant properties, enhancing vessel safety. The foam's fire resistance allows for compliance with stringent marine safety regulations and contributes to the overall fire safety of the vessel.
PMI foam offers numerous benefits in the marine industry, including improved vessel efficiency, enhanced structural integrity, buoyancy, sound and vibration dampening, and thermal insulation. By incorporating PMI foam in marine vessel construction, manufacturers can achieve significant advancements in vessel performance, safety, and overall operational efficiency. As the marine industry continues to seek innovative solutions, PMI foam stands out as a versatile material that contributes to the development of more efficient, sustainable, and high-performing marine vessels.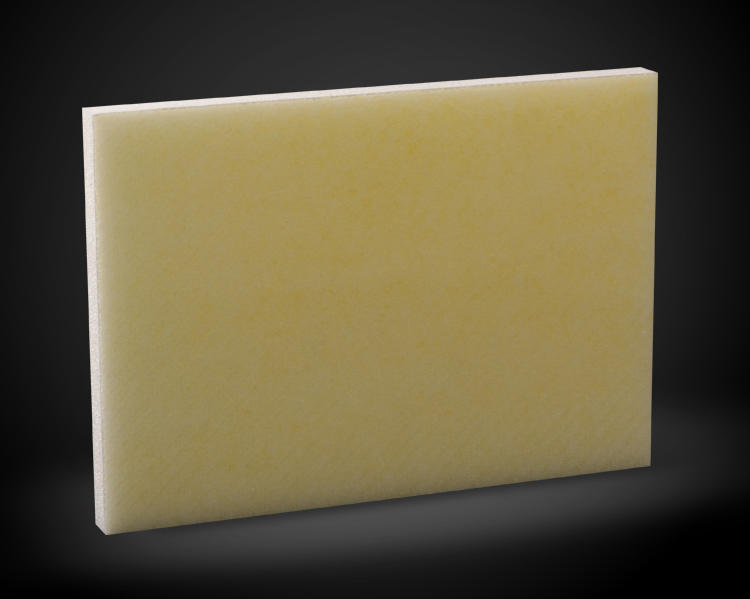 Cascell® IH products are closed-cell rigid foams based on polymethacrylimide (PMI) chemistry,product is specially developed for general industry field, used as structural foam in the field of automotive, shipbuilding and sports equipment etc.