Summary:1. Carbon fiber medical bed board: Because carbon fiber has ...
1. Carbon fiber medical bed board: Because carbon fiber has the characteristics of high strength, low density, and extremely low X-ray absorption rate, in the field of medical radiation equipment, carbon fiber composite material is used as the panel, and the middle is a "sandwich" structure with a PMI foam core. Carbon fiber PMI foam sandwich board is used as a bed board that supports the patient and transmits rays. Its X-ray transmission performance, imaging clarity, strength and rigidity are significantly better than traditional bed boards such as polycarbonate and phenolic resin boards, which is helpful to improve the overall performance of the equipment. Played an important role.
2. Carbon fiber weapon equipment: Carbon fiber PMI foam sandwich panel not only has the excellent mechanical properties of carbon fiber, it maintains the matrix corrosion resistance, thermal shock resistance, high temperature resistance, but also has high specific strength, high specific stiffness, thermal shock resistance, Excellent performance such as high temperature resistance. Because of its superior performance, carbon fiber PMI foam sandwich panels are widely used in aerospace, weapon systems and other fields. Carbon fiber PMI foam sandwich materials are used in the cabins of my country's missile weaponry, such as equipment cabins and radar cabins.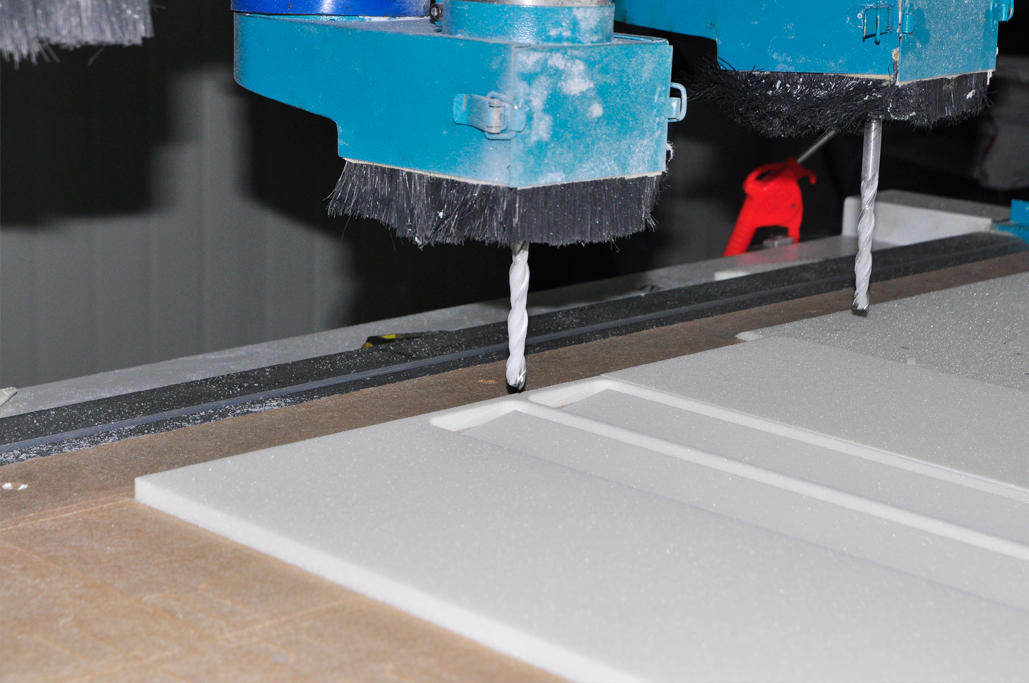 3. Carbon fiber engine cover: The engine cover is an important part of the outer cover of the car body. Its exterior styling design mainly considers vehicle styling and aerodynamic requirements. As an outer cover, the engine cover does not carry load. The structural design of the engine cover mainly requires rigidity and light weight. Nowadays, pedestrian collision protection requirements have been increased. The sandwich structure in other components, especially in the application of bumpers, has shown the ability to simultaneously take into account the requirements of rigidity and lightweight and collision energy absorption.
The sandwich panel structure is a typical lightweight and high-rigidity structure. Compared with other common materials, the carbon fiber composite material of the sandwich panel has higher stiffness and lower density. It can further reduce the weight while ensuring the stiffness. The sandwich core in the sandwich panel can absorb energy during a collision to make up for the lack of kinetic energy conversion of the hood after the lightweight. Therefore, the carbon fiber sandwich panel structure is a new engine cover structure with great potential in terms of simultaneously satisfying rigidity, light weight and pedestrian collision protection.