Summary:Core material foam plastic is a kind of polymer material, wh...
Core material foam
plastic is a kind of polymer material, which is composed of a large number of gas micropores dispersed in solid plastics, resulting in lower density, lighter weight, higher specific strength and the ability to absorb shock loads than pure plastics, and it has shock absorption and sound isolation. performance, low thermal conductivity, good thermal insulation, and excellent electrical insulation, corrosion resistance, mold resistance. Almost all kinds of plastics can be made into foamed plastics, and foaming molding has become an important field of plastics processing.
There are two types of foam cells: closed cells and open cells. The stomata in the closed cell are isolated from each other and have flotation; the stomata in the open cell are connected with each other and have no flotation. The introduction of gas into liquid or molten plastic creates micropores that grow to a certain volume. Next, the microporous structure is fixed by physical or chemical methods. According to the way of introducing gas, the foaming methods include mechanical method, physical method and chemical method.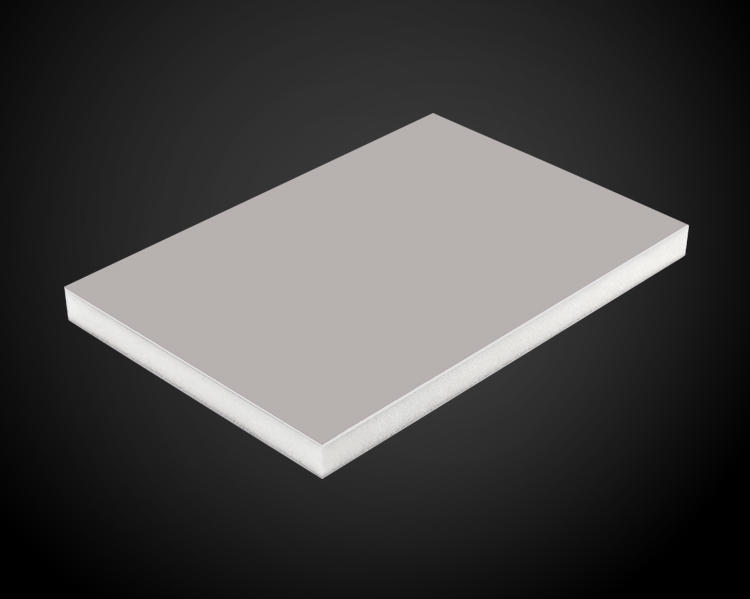 The chemical method is commonly used in daily production, and chemical foaming agents are used. Commonly used chemical foaming agents, such as AC foaming agent, PVC foaming agent, OBSH foaming agent, silicone foaming agent, etc. Thermoplastics can be foamed into foams with chemical blowing agents. For example: foam shoes in life, that is, the additives of resin, plasticizer, foaming agent and other components are poured into the injection molding machine, and the foaming agent is decomposed to make the material foam successfully.
The core material foam has excellent thermal properties, electrical properties and acoustic properties, and has irreplaceable effects. Therefore, it can be used as a material for thermal insulation, sound absorption, shock resistance, dielectric, floating, etc. At the same time, the strength and rigidity of foam plastics make it possible to glue with metal and non-metal panels to make sandwich panels, which can not only be used as load-bearing components of load-bearing structural products, but also play the role of heat insulation, sound absorption, sound insulation, shock resistance, etc. .