Summary: Foam core materials commonly used in FRP/CM are polyvinyl ...
Foam core materials commonly used in FRP/CM are polyvinyl chloride (PVC), polystyrene (PS), polyurethane (PUR), acrylonitrile-styrene (SAN), polyetherimide ( Foams such as PEI) and polymethacrylimide (PMI), of which PS and PUR foams are generally used only as buoyant materials rather than structural uses. At present, PVC foam has almost completely replaced PUR foam as a structural core material, except in some foam-in-place structures.
Strictly speaking, the first structural high temperature foam core material used in the sandwich structure of load-bearing members was the use of isocyanate-modified PVC foam, or cross-linked PVC. The first sandwich structure with a PVC foam core was the thermally insulated cabin. The production process of cross-linked PVC was invented by German Lindemann in the late 1930s. After World War II, France included the process in war reparations, and Kleber Renolit began to produce Klegecell® cross-linked PVC foam, mainly some low-density foams used in thermal insulation cars product.
In the 1950s and 1960s, Kleber Relorette Plastics issued licenses for the production of PVC foam to several European companies. Two other American companies, B.F Goodrich and Johns-Manville, also bought licenses to start production, but stopped after a few years. When all production licenses have expired, the production process of cross-linked PVC becomes public. After entering the 1970s, most of the original European licensed manufacturers have also ceased production. The two main manufacturers are the Divinycell® and Klegecell® series of PVC foams from Diab and the Hereex® series of PVC foams from Airex.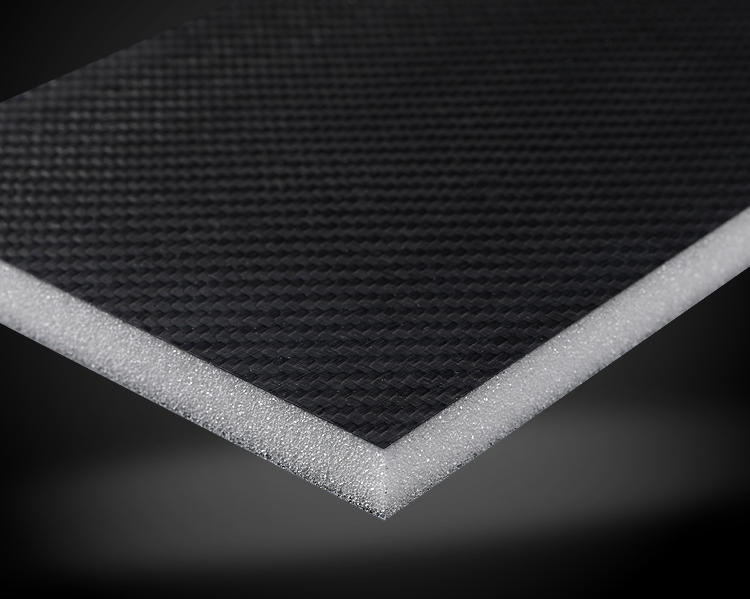 In the late 1940s, Lindemann used high-pressure gas as a blowing agent to create unmodified PVC foam, also known as linear PVC foam.
The United Kingdom first made polystyrene foam in 1943, and in 1944, Dow Chemical Co., Ltd. of the United States produced polystyrene foam in large quantities by extrusion.
During World War II, German Bayer experimenters studied the reaction of diisocyanates and hydroxyl compounds to produce PUR rigid foams, coatings and adhesives. In 1952, Bayer reported the research results of flexible polyurethane foam.