Summary:In the aerospace industry, precision and efficiency are of p...
In the aerospace industry, precision and efficiency are of paramount importance in manufacturing processes. Aerospace tooling plays a critical role in achieving these goals, and the use of PMI (Polymer Matrix Composite) foam has emerged as a game-changer. This article explores the application of PMI foam in aerospace tooling, highlighting its ability to enhance precision, efficiency, and overall productivity in the production of aircraft components.
Lightweight Construction:
PMI
foam is renowned for its exceptional strength-to-weight ratio, making it an ideal material for aerospace tooling. Traditional tooling materials such as metals can be heavy and cumbersome, limiting maneuverability and increasing the physical strain on workers. PMI foam, on the other hand, offers significant weight reduction without compromising structural integrity. This lightweight construction enables easier handling and manipulation of tooling, leading to improved precision and reduced operator fatigue.
Dimensional Stability:
One of the critical factors in aerospace manufacturing is maintaining dimensional stability throughout the tooling process. PMI foam exhibits excellent dimensional stability, ensuring that the tooling maintains its shape and accuracy over time. This stability is crucial in achieving consistent and precise part production, as it minimizes variations and deviations in the final component. The high dimensional stability of PMI foam contributes to tighter tolerances, reduced rework, and improved overall efficiency in aerospace tooling.
Machinability and Surface Finish:
PMI foam possesses excellent machinability, allowing for precise shaping and contouring of tooling components. It can be easily milled, routed, and shaped into complex geometries, enabling the creation of intricate molds and patterns. The foam's fine cell structure ensures clean and smooth cuts, resulting in superior surface finishes. The machinability and surface finish of PMI foam contribute to the production of high-quality tooling with minimal post-processing, saving time and effort in the manufacturing process.
Chemical Resistance:
Aerospace manufacturing often involves the use of chemicals, such as resins, adhesives, and release agents. PMI foam exhibits excellent chemical resistance, making it suitable for tooling applications that require contact with these substances. It maintains its structural integrity and dimensional stability even when exposed to various chemicals, ensuring the longevity and reliability of the tooling. The chemical resistance of PMI foam reduces the risk of degradation or damage, resulting in longer tooling lifespans and increased productivity.
Thermal Stability:
Aerospace manufacturing processes often involve elevated temperatures, such as curing or autoclave operations. PMI foam offers excellent thermal stability, withstanding high temperatures without significant deformation or degradation. This property is crucial in aerospace tooling, as it ensures the tooling retains its shape and accuracy during thermal cycles. The thermal stability of PMI foam enables reliable and repeatable production, minimizing the need for tooling adjustments or replacements.
Cost and Time Efficiency:
PMI foam provides cost and time efficiency benefits in aerospace tooling. Its lightweight nature reduces material costs and facilitates easier transportation and handling. The machinability and dimensional stability of PMI foam allow for faster tooling fabrication, reducing lead times and accelerating production cycles. Additionally, the longevity and durability of PMI foam tooling minimize the need for frequent replacements, resulting in cost savings and increased overall efficiency.
Aerospace tooling with PMI foam offers significant advantages in terms of precision, efficiency, and overall productivity. Its lightweight construction, dimensional stability, machinability, chemical resistance, thermal stability, and cost efficiency make it a preferred choice for aerospace manufacturers. By leveraging the benefits of PMI foam in tooling applications, aerospace companies can achieve tighter tolerances, improved part quality, reduced lead times, and cost savings.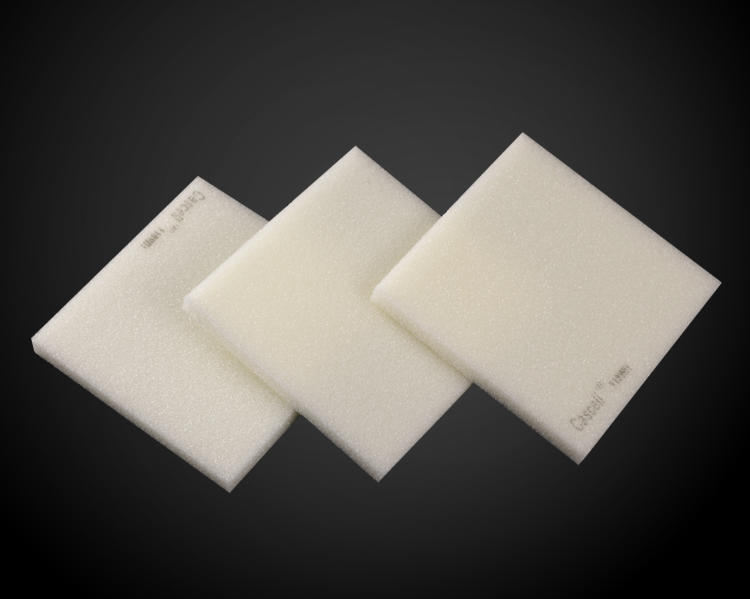 Cascell® WH foam core has been specifically designed for aerospace application, such as fairing and middle section of launch vehicle. It can also be used in back pressure frame of large civil plane due to its excellent mechanical properties. In the helicopters, Cascell® WH has been mainly used in main & tail rotor blades and fuselage panelsetc.